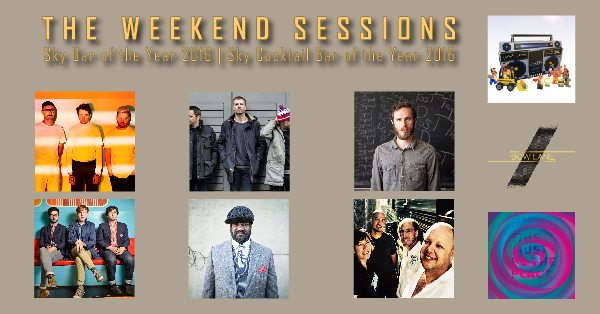 Trinity Summer Series – a long weekend session
Trinity Summer Series has a smashing line up of class acts and as the gates open at 7pm, you've loads of time to get in an early bird pre-concert dinner and a couple of our summery cocktails too! We open at 5pm!
For the first time ever, Trinity College Dublin is hosting the Trinity Summer Series, a number of outdoor gigs, from Thursday 6th to Tuesday 11th July, open to the public. Dress code is casual and its going to be a classy affair!
The summer series line up kicks off with modern jazz supremo Gregory Porter followed by Irish songster James Vincent McMorrow, Bell X1, Pixies, Two Door Cinema Club and Alt-J take.
The outdoor gigs will be staged on the famous cricket grounds of the city centre campus and entrance to the site is by the Lincoln Gate and Science Gallery Gate. There is no access via the front archway or Nassau Street.
Running from Thursday, July 6th until Tuesday, July 11th, each show also has some quality supporting acts, who most would hand over good money to see by themselves. Here is the line up for the coming week:
6 July: Gregory Porter with special guests Christian Scott, aTunde Adjuah and Cosima Tickets
7 July: James Vincent McMorrow  with special guests All Tvvins Tickets
8 July: Bell X1 with special guests Frightened Rabbit Tickets
9 July: Pixies with special guests Fangclub (Sold Out)
10 July: Two Door Cinema Club with special guests Circa Waves Tickets
11 July: Alt-J with special guest  Will Joseph Cook (Sold Out)