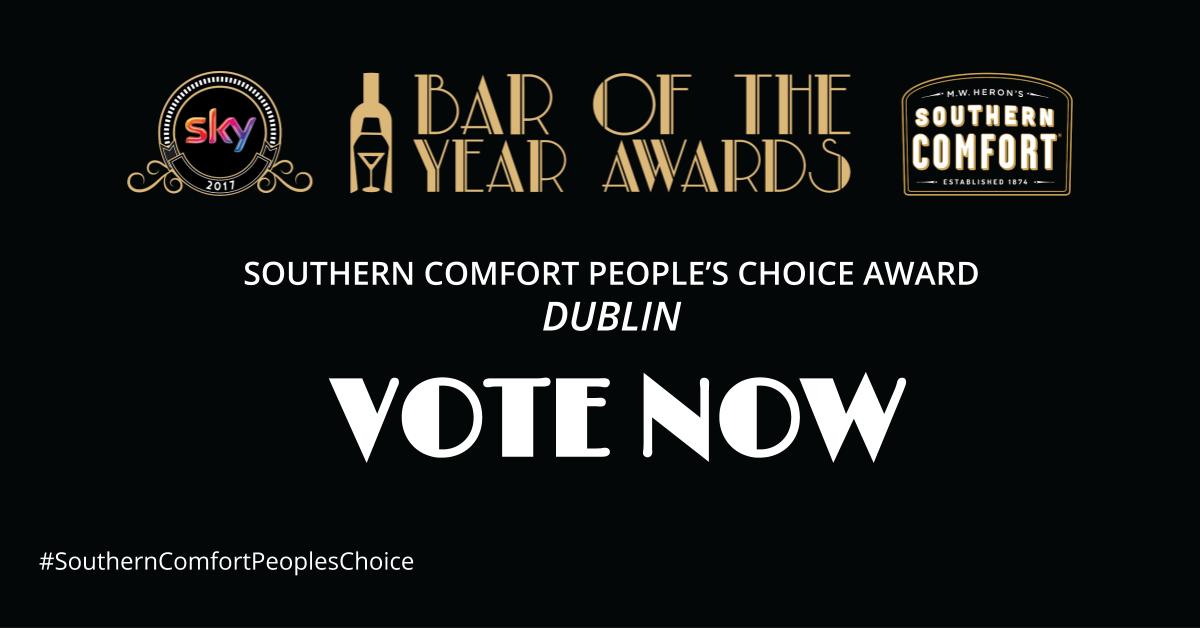 SKY Best Bar of the Year 2017 – vote for us
Big Please!
Bow Lane won SKY Best Bar and SKY Best Cocktail Bar in Ireland in last year's SKY Bar of the Year awards.
We've been nominated again this year! A judging panel nominates for these awards so our biggest fans (YOU) never get a chance; but, this year you do have the opportunity to vote for Bow Lane in The Southern Comfort People's Award!
Its easy to vote and the form is below:
Just give them an email address and make your selection: For the Dublin category please choose Bow Lane! Then go to the bottom of the page and tick the boxes and submit! #GráMór
If the form isn't showing or not working click here